8 WEEK THICC CHALLENGE | PDF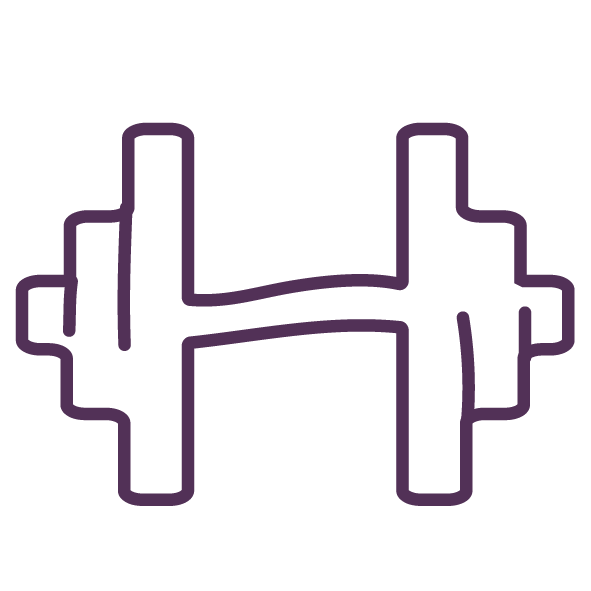 Workouts Only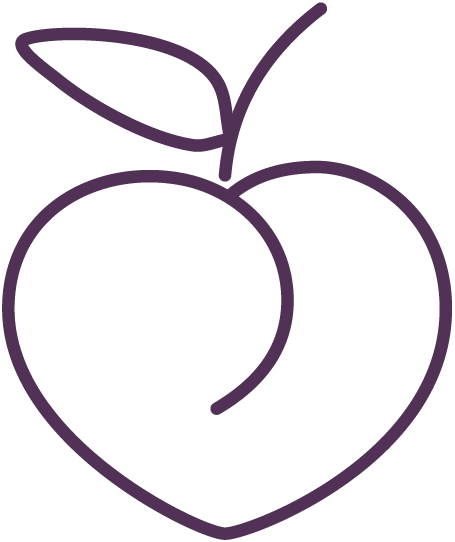 Build My booty
Let's start off the new year STRONG AF and kick our resolution goals in the booty! My 2021 THICC challenge focuses on not just getting... show more
SAVE UP TO 30% ON MY EXCLUSIVE THICC SUPPS BUNDLES BELOW
Need help? Talk to an expert
THIS CHALLENGE INCLUDES...
WORKOUT PLAN:
Choose from GYM or HOME program, location is no excuse!

This 8-week training plan has been designed to optimize glute growth, lean muscle growth, and to help you get STRONG by using a wide repetition range and using functional exercises to get those legs working.

Your workout split will include GLUTES & CORE, UPPER BODY, LOWER BODY, CHALLENGE DAY, UPPER & CORE, LOWER BODY & HIIT plus YOGA.

Home program equipment needed: dumbbells, exercise ball, booty bands, resistance band.
MEAL PLAN:
Your challenge PDFs will not include meal plans, however, I have a range of meal plan PDF products here that will help you throughout this challenge!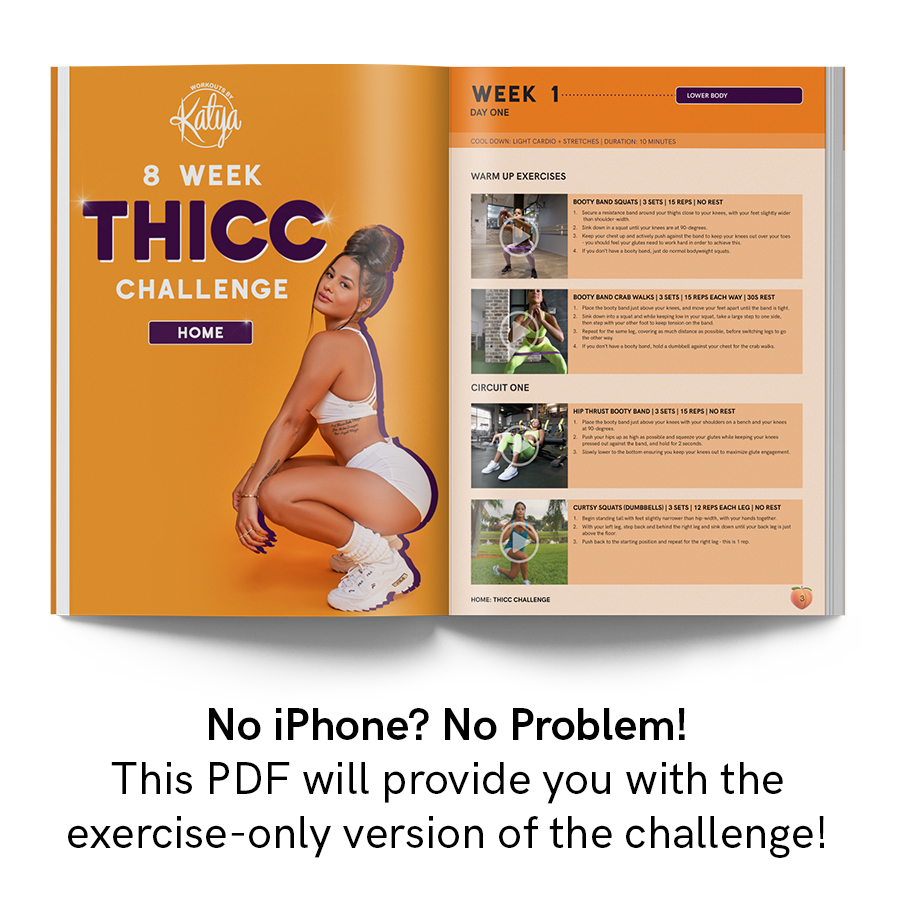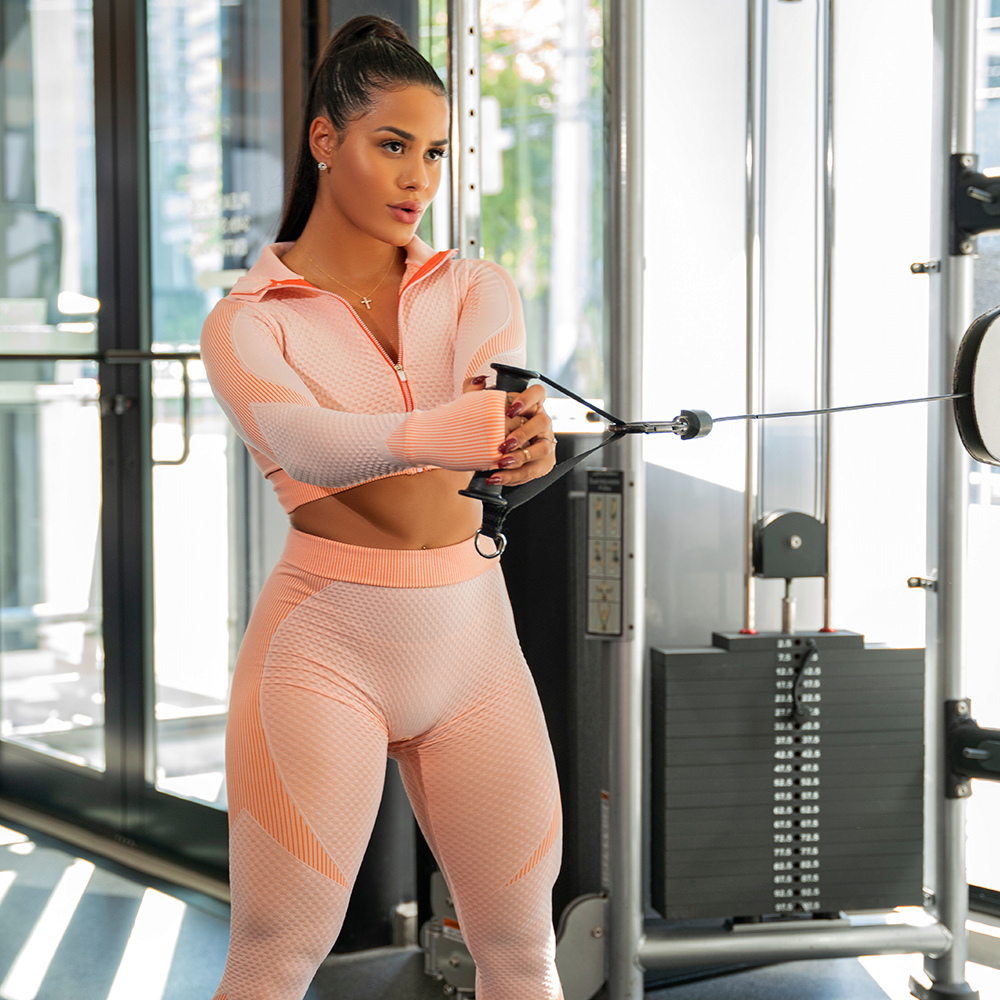 ACCESS
Once you sign up, you will receive weekly program PDFs straight to your inbox each week!
BUNDLE OPTION
Bundle your training and nutrition with supplements that will help you reach your goals faster!
OxyShred contains ingredients that will give you the energy boost you need before your workout. Increase your focus and motivation, all while burning fat. Plus it tastes delicious!

Blessed Protein is a plant-based protein, giving you the most convenient way to reach your protein goals. Mix it in with your smoothie, porridge, or cook it in with your pancakes. Give your meals an instant flavor & protein boost!
EXTRAS
Exclusive access to my Facebook Forum where you can connect and chat with my #WBKgirls from all over the globe! Instant support & encouragement is just a few taps away.

My team of fitness & nutrition experts are also here for you - so know that 24/7 expert advice is just an email away!
HOW IS THIS CHALLENGE DIFFERENT?
New style of training to include a lower repetition range of your compound lifts to help you get strong.

Weekly motivation from the WBK team in the Facebook forum to help you stay on track and build your confidence.
GRAND PRIZE
The best transformational journey will walk away with USD$2,000 cash prize + $1,000 WBK wardrobe voucher + 1 year access to WBK programs!
RUNNER UP PRIZE
Freshen up your activewear and swimwear wardrobe, stock up on industry-leading supplements or treat yourself to a WORKOUTS BY KATYA fitness program!
USD$500
KEY DATES
App Access: You'll be able to sign up to the app and view the challenge program from Thursday 14th January
Challenge Starts: Monday 18th January
Challenge Finishes: Sunday 14th March
Got questions? Simply tap the button in the bottom right corner and ask away! Or, shoot us an email at support@workoutsbykatya.com